Successful Promote Pollinators webinar connects 350 professionals
On Wednesday May 20th – World Bee Day – almost 350 policy makers, scientists, NGO's, entrepreneurs and students from across the world participated in the Promote Pollinators webinar. The participants discussed how we can develop effective policy grounded in scientific insights to protect pollinators and their habitats. The webinar was the first online event hosted by Promote Pollinators. Secretary Martijn Thijssen: "We had planned a physical meeting which unfortunately had to be cancelled. We then had to find other ways to interact with our members and other interested parties. The webinar's focus on sharing knowledge and experience aligned perfectly with our core business."
Great line-up of renowned speakers
The line-up was impressive: top speakers from various disciplines discussed the central topic from a scientific or policy point of view. There was plenty of room for interaction. Participants could not only ask questions and discuss their dilemmas with the presenters, they could also share their own know-how with other attendees.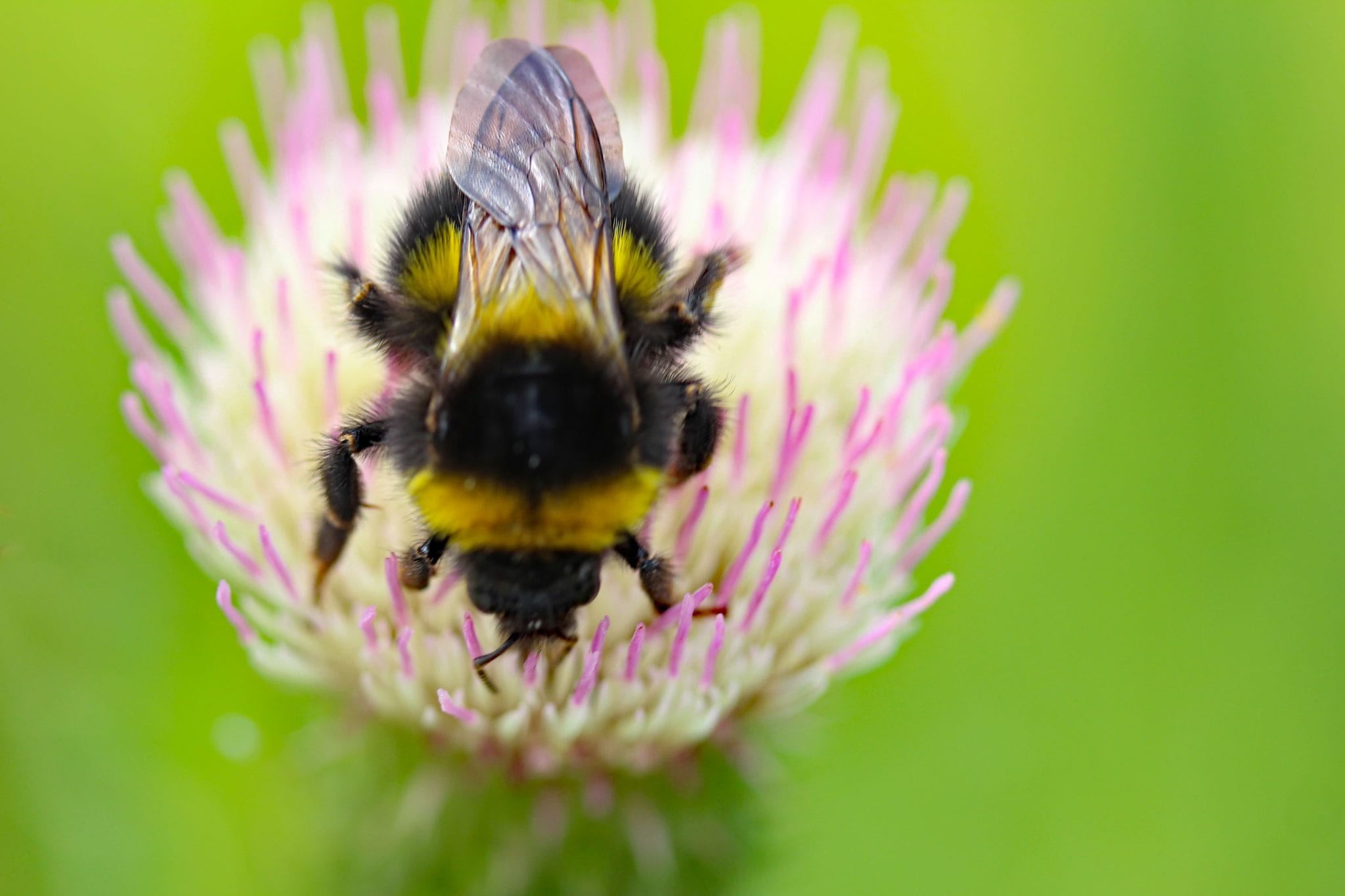 Different disciplines, different perspectives
Caridad Canales, Agro-Biodiversity and Inland Waters Officer, kicked off the webinar on behalf of the CBD. In her presentation, Caridad talked about the development of biodiversity policy at the global level. Up next was Professor Jane Stout, who provided a national perspective by sharing the lessons she learned from implementing the All-Ireland Pollinator Plan. Lorna Cole, agricultural ecologist at Scotland's Rural College, told the attendees about the evaluation of protective measures in agricultural landscapes. Subsequently, Professor Arjen de Groot of Wageningen University, explained how this can be organised and shared the key success factors for pollinator protection initiatives. Koos Biesmeijer, scientific director of Naturalis Biodiversity Centre, inspired viewers with examples of regional collaborations for sustainable land use. Finally, on behalf of the European Commission, Vujadin Kovacevic explained how we can monitor the results of our efforts.
Working together to protect pollinators and their habitat
Secretary Martijn Thijssen believes the webinar is a perfect example of how technology unites us and allows us to communicate and work together: "The shutdown doesn't make us shutdown! The current situation forces us to consider taking paths which existed before, but which we didn't dare take. When Promote Pollinators was founded, we already planned to host online meetings. But thus far it had never happened. Now we're doing it, and it turns out we can reach a much larger audience than with our physical meetings. It is heartwarming to see that so many people across the world are working to protect pollinators and their habitats. I can see an unprecedented growth in the number of people getting involved in biodiversity and sustainability. Together we are starting a movement towards a more sustainable planet. The future is ours!"