Promote Pollinators in partnership with Safeguard
Some time ago the Horizon 2020 research program of the EU called for proposals on the topic of the protection of pollinators. A consortium of universities, research institutes and NGO's responded to this call by submitting the Safeguard (Safeguarding European wild pollinators) proposal. Safeguard was accepted and will be funded by the European Commission in the period 2021 -2025. The consortium of 25 partners is led by the University of Würzburg (prof. dr. Ingolf Stefan-Dewenter), and co-lead by the University of Reading (prof. dr. Simon Potts), and includes three Chinese partners.  
Wild pollinators
Safeguard will re-assess the status and trends of wild pollinators in Europe, and predict the impacts of the drivers and pressures on wild pollinators. It will quantify the values, co-benefits, and contributions to natural capital, and of the effectiveness of novel interventions. The project will develop an integrated assessment framework to inform management decisions and policy development on pollinators.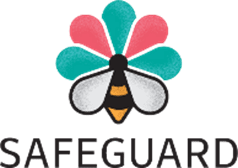 Increasing awareness
Safeguard also aims to increase the awareness and knowledge of wild pollinators with a variety of stakeholders. Amongst those stakeholders are national, European and global policymakers. Specifically with this last group, it wants to have a strong interaction to assure the applicability of the tools it will develop. This is where Promote Pollinators comes in. The University of Reading has asked Promote Pollinators to assist in this task by organizing meetings and webinars.  
We are obviously happy to assist in this. In the near future you will be invited to attend a first webinar on Safeguard. More about Safeguard.