Belgium raises awareness of wild bees through 'Meet your neighbours' approach
The Belgian working group on pollinators developed a series of posters on bees, with the goal of raising awareness about wild pollinators, and thereby foster their protection. There are two posters: one of wild bees in spring and one of wild bees in summer, showing various bee species and their associated plants. The posters, which are available in two National languages, can be obtained by members of the public on request.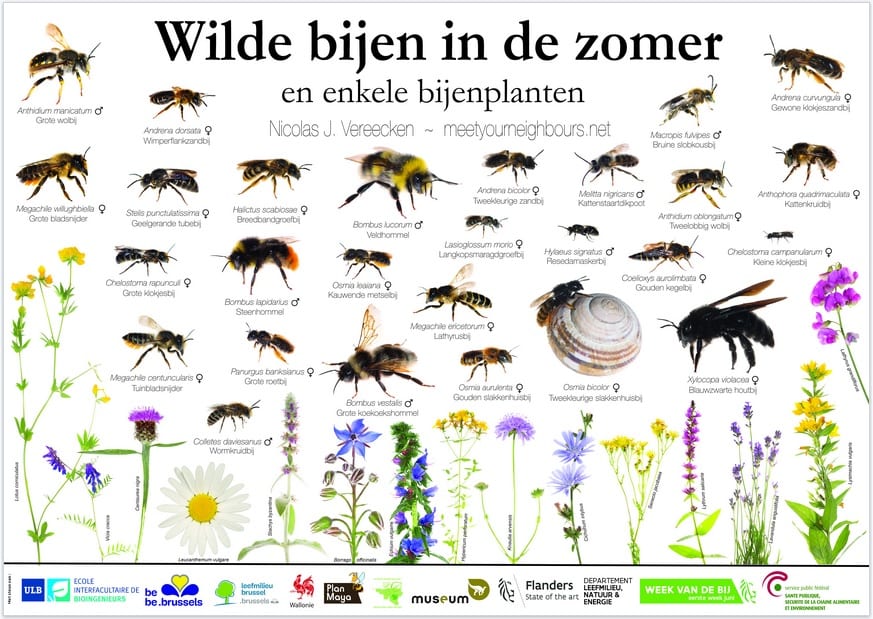 Meet your neighbours
The posters follow the 'Meet your neighbours' approach. Meet your neighbours is an international nature photography project, developed to encourage an appreciation of the wildlife within our community. The bees were photographed on location in a field studio, and the context was removed. As a result, the subject is appreciated as an individual, rather than as a species.
Success
The campaign is a great success: an initial print run of 12 200 posters was quickly out of stock. The working group then reprinted an additional 10 000 posters.