All attendees of the webinar on March 22nd
Promote Pollinators and Wikifarmer are looking forward to hosting a free webinar on March 22nd at 15:00-17:00 CET. By organizing this webinar, we would like to connect the communities of scientists and farmers and raise awareness among farmer for the importance of pollinators and other beneficial insects. We encourage all of you to join the webinar, whether you are a scientist, an agronomist, a farmer, a student or just a pollinator enthusiast.
This free webinar will focus on their role and importance for the agri-food sector and the farmers specifically. As we believe that farmers and scientists should work in close collaboration to accomplish sustainable crop production, the same is true for farmers and pollinators. For this reason, we have gathered 5 experts from around the world and top institutions to analyze the importance of pollinators and Integrated Pest Management at the farm level.
Want to join?
Join the live stream on Wikifarmer's YouTube channel.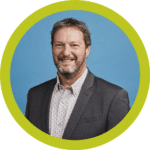 Koos Biesmeijer
(Naturalis Biodiversity Center, Leiden)
Will speak about: Introduction to pollinators and the threats they face today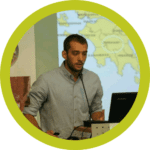 Evangelos Kontogiannis
(Agricultural University of Athens)
Will speak about: Natural Enemies of major crop pests (pre-recorded speech)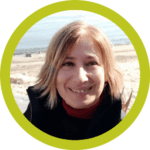 Filitsa Karamaouna
Sci. Directorate, Pesticides Control & Phytopharmacy, BPI
Will speak about: What can farmers do to boost beneficial insects and pollinators within their fields?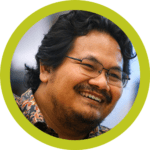 Buyung Hadi
(FAO)
Will speak about: Integrated Pest Management principles and practises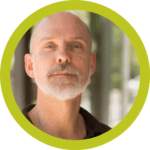 George Frisvold
(Professor, Bartley P. Cardon Chair of Agribusiness Economics & Policy, University of Arizona)
Will speak about: The economic importance of applying Integrated Pest Management Practices in the field
Moderators
Martijn Thijssen (Promote Pollinators) and Stella Provelengiou (Wikifarmer)
Audience
Farmers, scientists and people relevant to policy making
The webinar is in English and is open to the public, both members and non-members are invited to attend. Would you benefit from translations (French or Spanish)? Please mention this on the registration form. If there appears to be a relatively high need among the participants, we will arrange translations.