Portugal joined Promote Pollinators in 2020.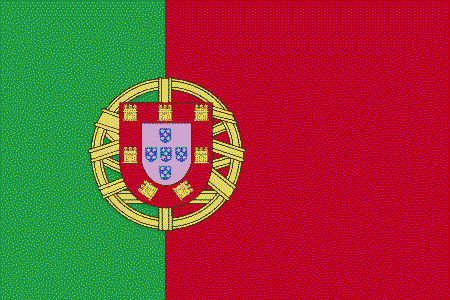 Why did Portugal decide to join the coalition? 
Portugal decided to join the Promote Pollinators initiative since it recognizes pollination as a vital regulation ecosystem service for nature, agriculture and human well-being. The role of pollinators in providing critical ecosystem services was recognized at the political level when Parties of the Convention on Biological Diversity (CBD) established the International Pollinator Initiative (IPI), facilitated and coordinated by FAO, to safeguard wild and managed pollinators and promote sustainable use of pollination services. Portugal has not yet established a national governmental initiative specifically targeted towards this goal, but through IPBES the first steps are being encouraged to foster research, to assess and monitor pollinators and pollination, and to increase awareness and knowledge transfer, aiming to contribute with valuable tools for decision making, and implementation of pollinator-friendly practices and conservation actions.
Portugal decided to join the Promote Pollinators initiative as it recognizes that only through experience sharing among its members, with better cooperation and establishment of best practices, it will be possible to increase the knowledge about pollinator status, trends and conservation strategies, with direct impact at a global scale, as well as with high national and regional relevance.
The situation in Portugal
In Portugal, although the great majority of wild and cultivated plant species depend on pollination by insects, no national governmental initiative exists directly targeted to protect insect pollinators. Notwithstanding, Portugal has been developing thematic agendas for research and innovation that explicitly include the domain of Agrofood, Forests and Biodiversity. The thematic agendas aim to mobilize expertise in research institutions together with stakeholders and contribute to the development of research and innovation in response to current problems or needs at global, national and regional level. Regarding the Biodiversity domain, the priority lines include increasing knowledge about (i) biodiversity, its dynamics and capacity to adaptation to global change, (ii) the main factors threatening biodiversity, (iii) the relationship between biodiversity, ecosystem services and governance processes and citizen participation; (iv) development of cost-effective tools and approaches for monitoring biodiversity and understanding anthropogenic impacts; (v) understanding and mitigating the impacts of anthropogenic activities, and (vi) nature-based solutions and restoration of ecosystems and populations of species with value of conservation. Although very broad, these thematic agendas provide a framework to work with pollinator-targeted initiatives.
Following the above-mentioned guidelines, efforts have been promoted by several institutions to increase the knowledge about pollinators and pollination in Portugal and several projects have been developed. Some examples and areas of action are provided below.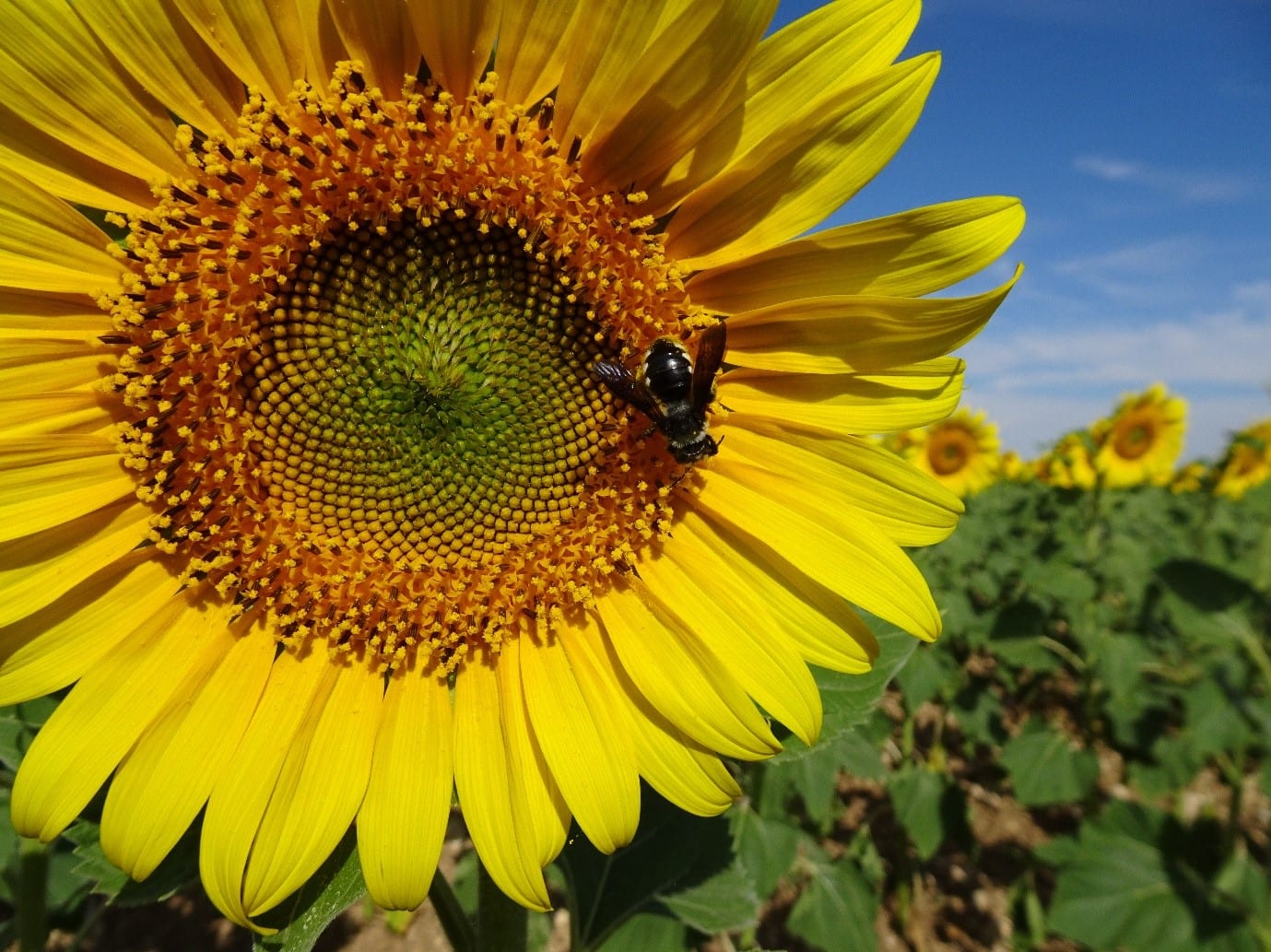 Particularly relevant is the project for developing the first Red List of Invertebrates for Continental Portugal, financed through the national programme for the sustainability and efficient use of resources. The project started in June 2018 and has a working group specifically directed to Insecta, developing intense field efforts to sample insects in the 61 Sites of Community Importance of Nature 2000 network to improve the knowledge about the diversity of insect community all over Portugal. The PORBIOTA – Portuguese E-Infrastructure for Biodiversity Information and Research project aiming to promote a national infrastructure for biodiversity research has also promoted discussions targeted to monitoring strategies of terrestrial invertebrates. Focused particularly on bees, checklists have also been compiled for Azores and Madeira archipelagos, and more recently to mainland Portugal.
Also, several initiatives at regional scales or in specific crops or pollinator groups have been developed in the last years through funded projects. Consequently, there are projects currently running in different areas of action linked with pollinator conservation, and examples include: regional projects to develop regional wild pollinator's monitoring plans, incorporating citizen science, across heterogenous landscapes with multiple management practices to assess current status and trends of pollinators and pollination deficits in natural and agricultural ecosystems; projects focused in pollinator diversity and pollination of specific crops (e.g., kiwi, apple, pears, cherry) covering important production areas in Portugal; projects focused on the effects of eutrophication in pollinators and pollination services in natural and agricultural systems; projects focused on threatened specialized plant-pollinator interactions endemic to specific biodiversity hotspots; projects focused on monitoring specific pollinator groups, such as Lepidoptera or bumblebees, the latter including actions towards bumblebee conservation and studies on the status of natural populations in landscapes with intensive use of managed colonies; and projects focused on the recent threat of the invasive Vespa velutina and its impacts in wild insects.
Additionally, Portuguese institutions are strongly committed to raising awareness on pollinator diversity and pollinator importance. Numerous dissemination activities, including seminars, hands-on activities and field excursions have also been developed and promoted by several institutions such as, SPEN – Portuguese Entomology Society, Tagis, Bioliving and other local associations. Recently, on the World Bee Day (20th May 2020) a citizen science initiative "Pollinators of Portugal" was also launched. With this initiative, the general public was stimulated to participate with their photographic records to the iNaturalist platform. On this platform, the submitted records will be identified to the lowest taxonomic level possible, based on expert opinion, contributing with relevant knowledge for the Portuguese entomofauna. Initiatives directed to the public and student's engagement with pollinators also include the "Ciência Viva – Pollinators in Action". With this initiative, teachers and students of primary and secondary schools are challenged to transform their school in a friendly space for pollinators, and after creating such spaces, engage in the identification and monitoring of insects.
What are Portugal's expectations for the future?
Through IPBES National Contact Point, and together with the National Institute for Nature and Forest Conservation, efforts will be promoted to start the Portuguese Pollinators Initiative. We do hope that, as it happened in other countries (e.g., Colombia), after joining the Promote Pollinators initiative, Portugal takes further steps in protecting pollinators and their habitats, by developing a national strategy with a roadmap of prioritized initiatives.
At a global scale, we hope that alliances and synergies with the Coalition countries are established and that knowledge and experiences are shared, allowing us to increase our knowledge for the best conservation and management of pollinators.
It is critical that an initiative: 
Establishes baselines and monitoring schemes to assess status and trends of pollinators;

Evaluates the pollination ecosystem service at a national scale;

Promotes pollinator-friendly solutions and guidelines for valuing wild pollinators;

Raises awareness and training of stakeholders and citizens about the importance of pollinators and pollination as a key ecosystem service;

Incorporates the sustainable management of pollinators and the pollination service into the public policy and decision-making agendas.
Do you want to know more about Portugal's efforts? Or do you want to get in touch?
For more information reach out to Helena Freitas (hfreitas@uc.pt) or Sílvia Castro (scastro@bot.uc.pt).