NL Pollinator Strategy in practice
20 September 2018: On a sunny day on a wine estate in the Betuwe region, 12 new partners signed the NL Pollinator Strategy 'Bed & Breakfast for Bees' and thereby committed themselves to its goals.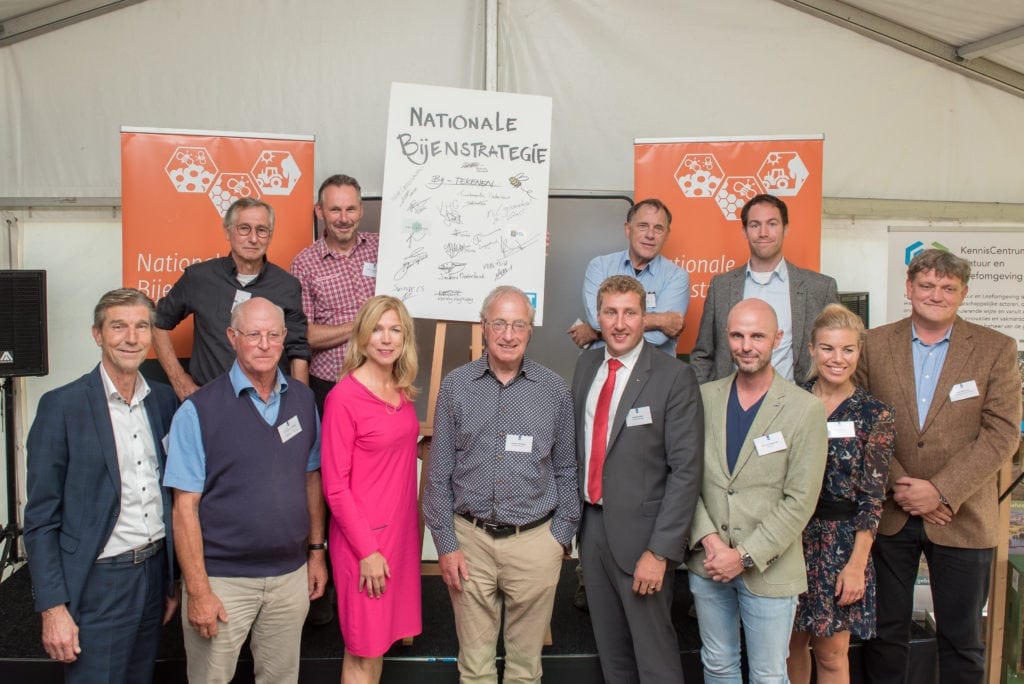 The organizations ranged from commercial companies and agricultural nature associations to the horticultural sector. Each organization has initiatives to preserve and promote the pollinators.
The total number of partners has now come to 60 and includes 95 initiatives. At the festive signing event, there was also room for some critical notes. Naturalis Biodiversity Center carried out an analysis of the initiatives, which showed that most initiatives have not been formulated SMARTly enough. Thus it is not clear whether they contribute sufficiently to the achievement of the goals.
Fortunately, many enthusiastic partners agreed to jointly improve the implementation of the NL Pollinator Strategy and the level of the initiatives in the coming year. To enhance this process, the Dutch Ministry of Agriculture, Nature and Food Quality has started exploring how big data can support the initiatives for bees.