Korea joins Promote Pollinators!
We are very happy to announce that Korea has recently joined our coalition. We earlier communicated about the new Korean act on the protection of bees. Following this enactment Korea decided to become a member of Promote Pollinators. Recently the honorable Chun Jae Kyong, CEO of Korean National Nature Trust, and the honorable Lee Sun Ju, General Manager of the Honey Bee Saving Green Campaign Network signed the declaration. Korea means to play an initiating role in Asian cooperation on the protection of bees and pollinators. 
Obviously we are very happy with this decision and warmly welcome them. We look forward to work closely together with our new Asian member. The Korean Act on supporting the Honey bee Industry was signed last year. 2020 is the year in which the subordinate statutes of the Korean Act are being made. All relevant agencies and stakeholders in Korea thus are busy working on this.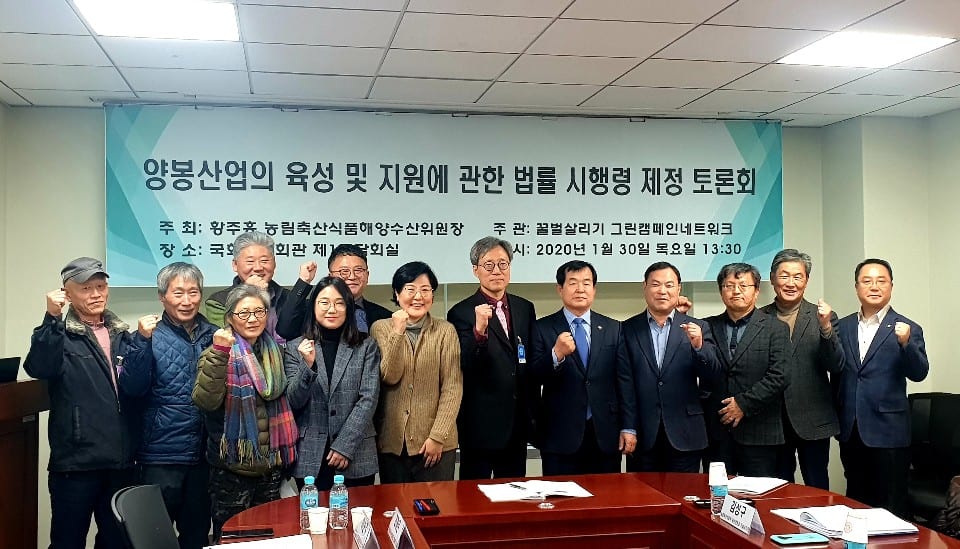 Recently the Honey Bee Saving Green Campaign Network led a national consultation on the direction and  main issues of these subordinate statues. Lee Sun Ju expressed the hope that it will be possible to exchange all sorts of information regarding the protection of pollinators. The Honey Bee Saving Green Campaign Network is currently working on an outline of the Korean honey bee industry and hopes to be able to share this in the course of this autumn.